veg Manchurian gravy veg Manchurian recipe cabbage Manchurian veg Manchurian Chinese
Chines balls Manchurian gobi Manchurian recipe How to make veg Manchurian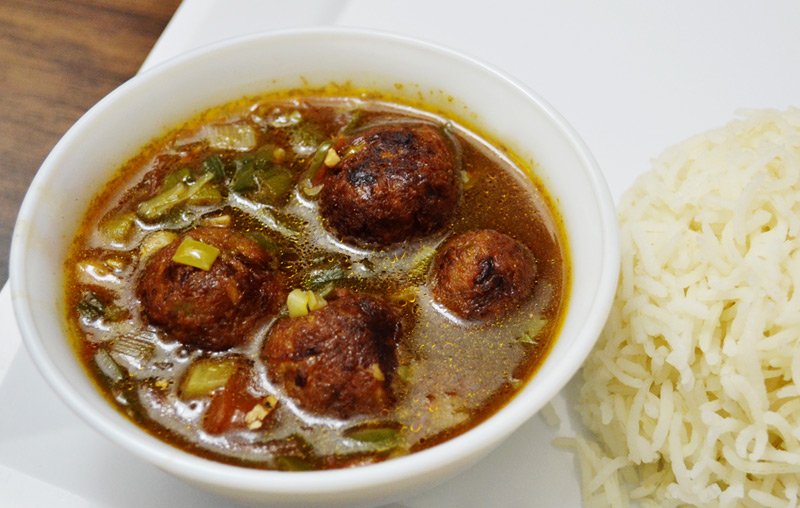 Veg Manchurian Gravy is a very common Chinese dish and for my its like a benchmark dish. I like it so much that whenever I need to try a new restaurant I always order Veg Manchurian gravy with fried rice. This dish is so much my favorite that I believe that if a restaurant can make a good Veg Manchurian, I can visit then again again for sure.
To make this at home here is the list of ingredients used in Veg Manchurian with gravy.
For Manchurian Balls:
1- Cabbage (Grated) – 1/2 Medium size.
2- Salt – 1 Tsp.
3- Garam Masala – 1 Tsp.
4- Dhaniya Powder – 2Tsp.
5- Soyasauce – 1 Tsp.
6- Ginger (Chopped) – 1 Tbsp.
7- Besan(Gram Flour) – 2 Tbsp.
8- Oil – 1 cup.
For Manchurian Gravy:
1- Oil 2-3 Tbsp.
2- Garlic (Chopped) – 1 Tbsp.
3- Ginger(Grated) – 1 Tbsp.
4- Spring Onions (Chopped) – 2 Cups.
5- Capcisum (Chopped) – 2 medium size.
6- Cabbage (Chopped) – 1/2 cup.
7- Carrot (Chopped) – 1/2cup.
8- Salt – 1 Tsp.
9- Tomatoes (Chopped) – 2 Medium size.
10- Manchurian Masala – 2 Packets.
11- Water – 3 cups.
12- Soyasauce – 1 Tsp.
13- White Vinegar – 1 Tsp.
Step by Step procedure for making Veg Manchurian gravy:

Gather all the things required to the counter top and follow the following steps:
1- Take Grated cabbage in a bowl.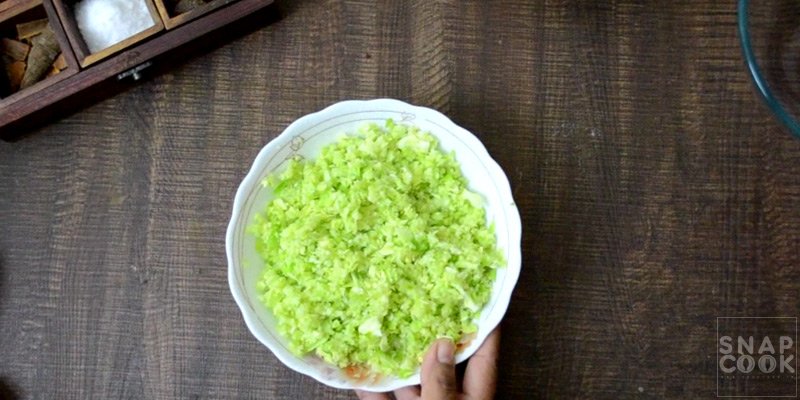 2- Use a kitchen towel to squeeze out excess water from cabbage.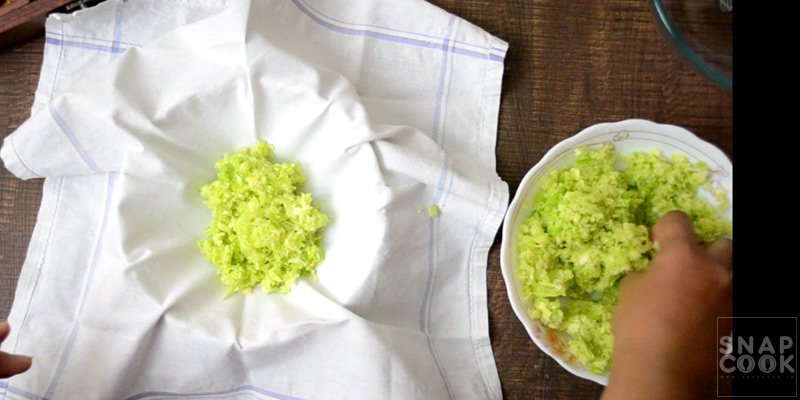 3- Keep the cabbage stock for use in gravy.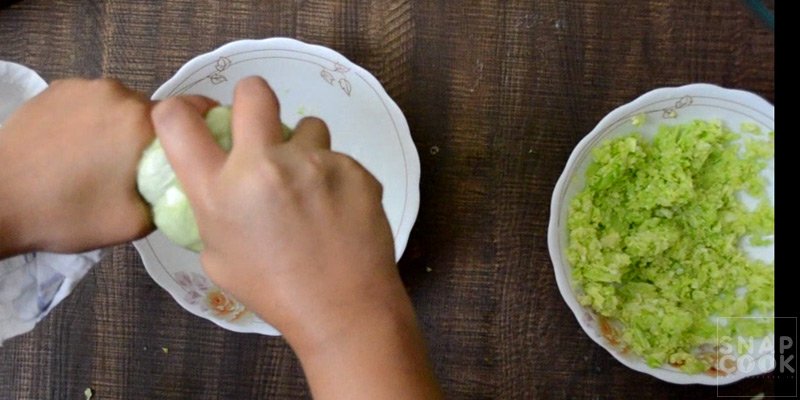 4- Add 1 Tsp salt, 1 Tsp Garam masala powder and 2 Tsp Dhaniya powder.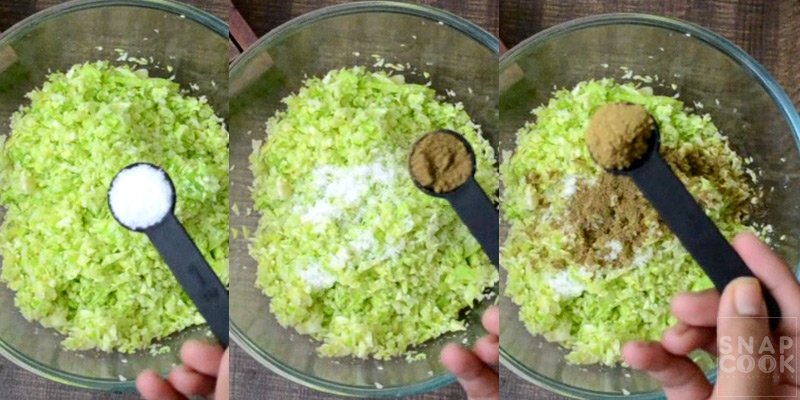 5- Then add 1 Tsp soya sauce, 1 Tbsp Grated ginger and 2 Tbsp besan(Gram flour).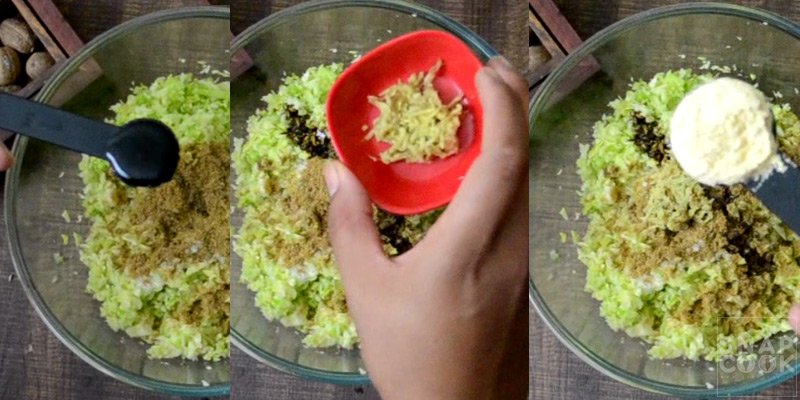 6-Mix all ingredients well and make small balls.(Use a little water if required for binding).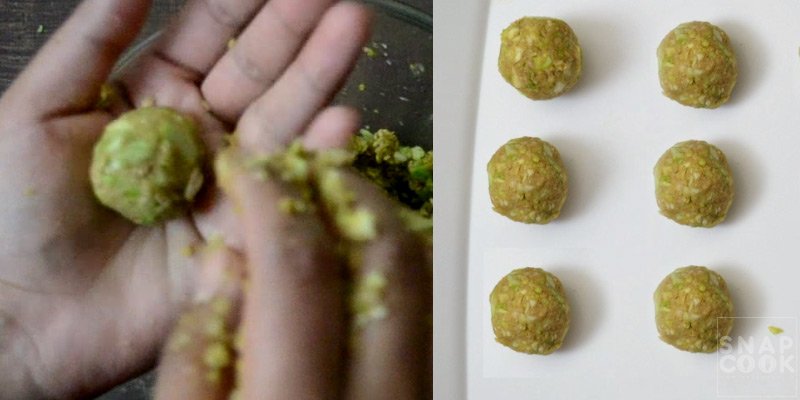 7-Deep fry the balls in oil till they turn dark brown and then keep them aside.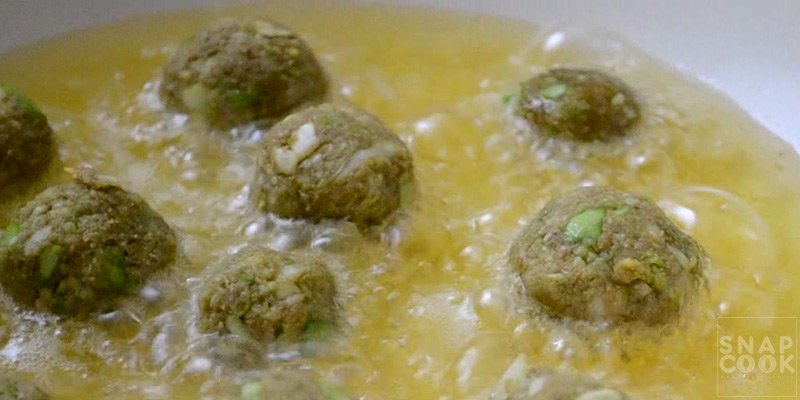 FOR GRAVY
8- In a pan take 2-3 Tbsp oil and add 1 Tbsp chopped garlic, 1 Tbsp grated ginger and fry them for 2-3 mins.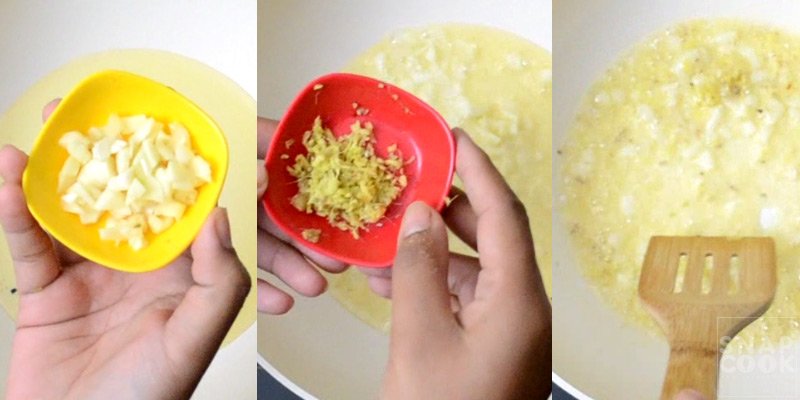 9- Add 2 cups of chopped Spring onions.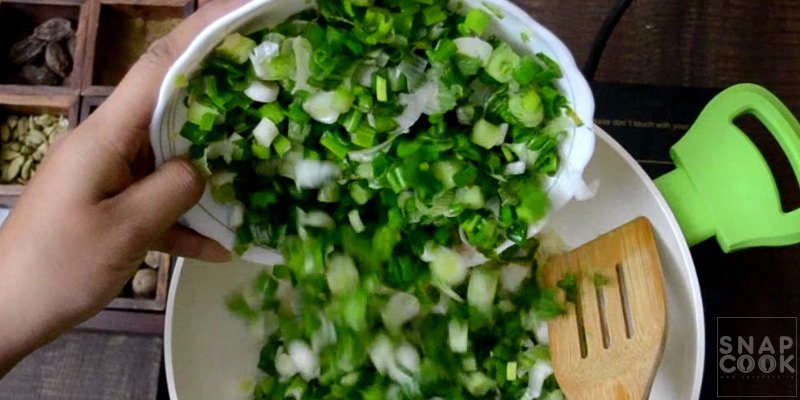 10- Add chopped capsicum (2-3 Medium size) and chopped cabbage (1/2 cup).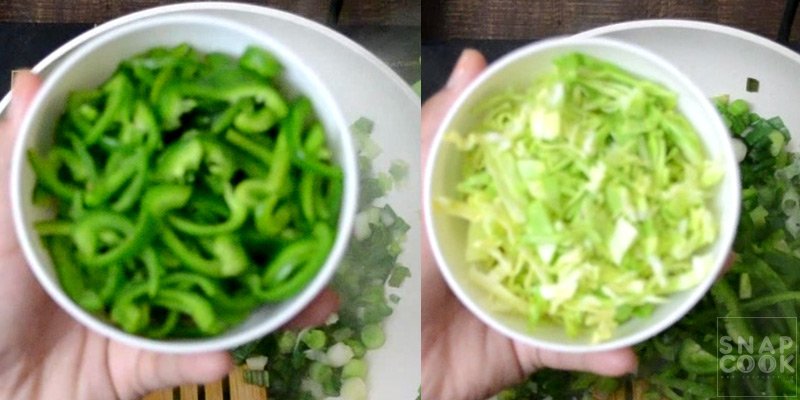 11- Add 1/2 cup grated carrot and mix the ingredients well.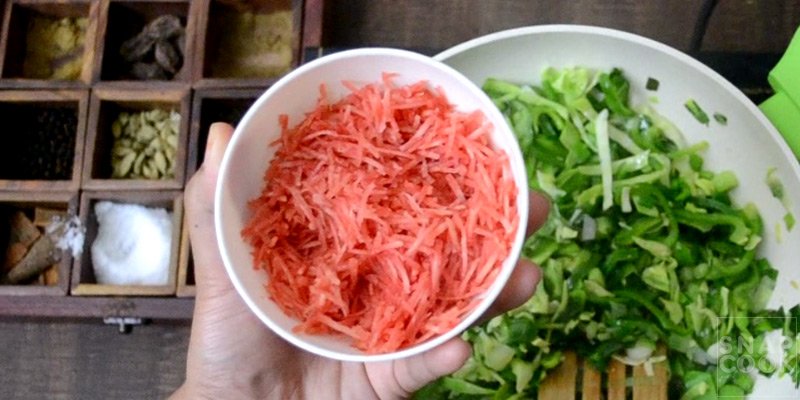 12- Add 1 Tsp salt and 2-3 chopped tomatoes and mix them well.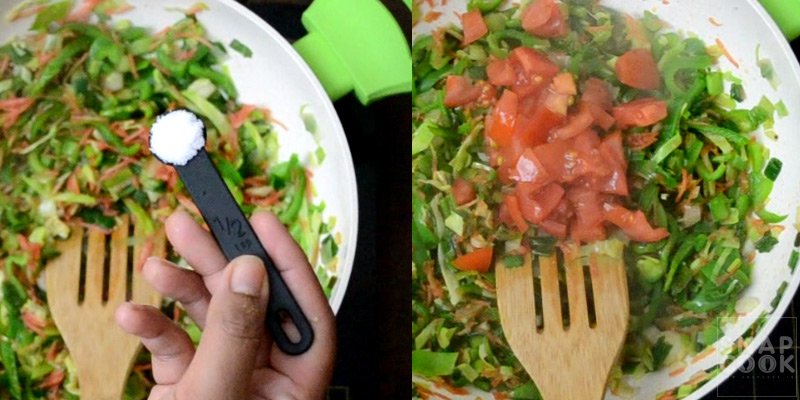 13- Close the lid and cook it for 10-15 mins.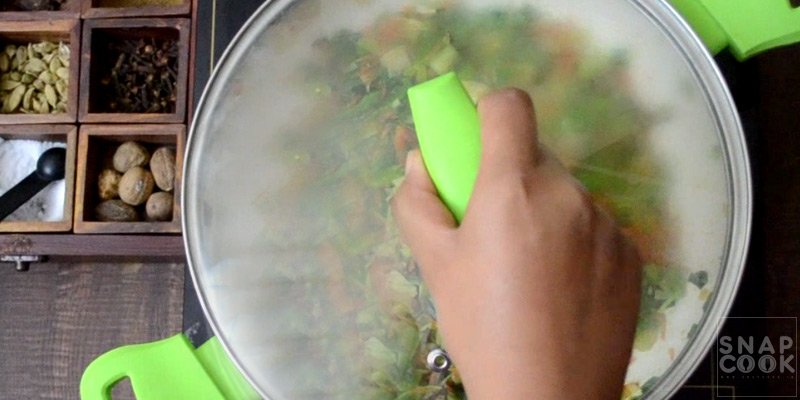 14-Take to packs of ready made Manchurian masala mixed in 1 cup water and add this in in the mixture.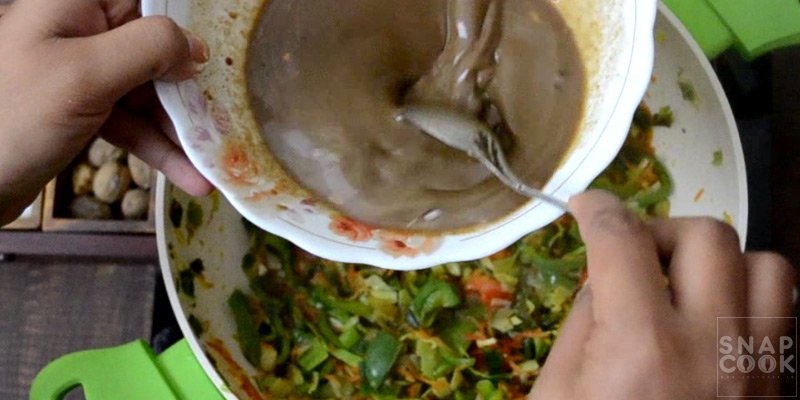 15- Add 2-3 cups of water, 1 Tsp soy sauce and 1 Tsp white vinegar.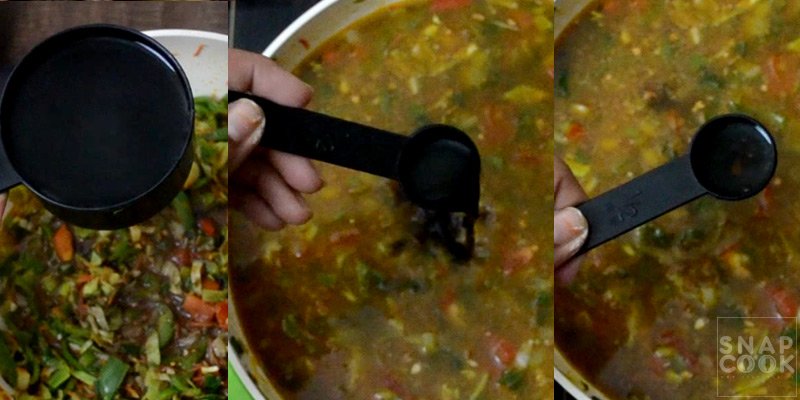 16-Add the fried Manchurian balls at this point and cook it for another 5-7 mins.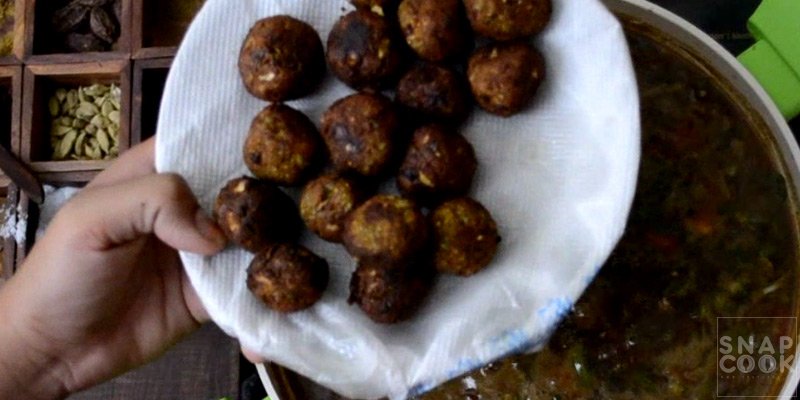 Your Veg Manchurian gravy is now ready. Serve it with fried rice or with any noodles.