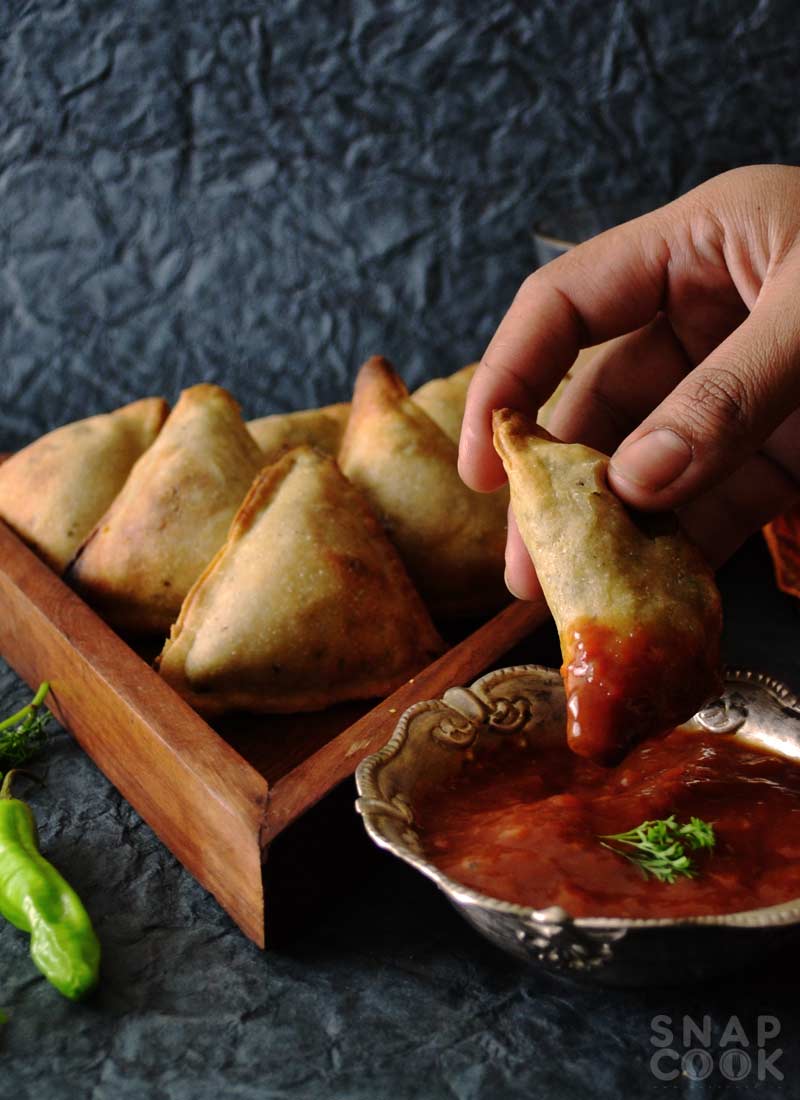 In India If you ask king of snacks then no doubt the answer will be SAMOSA.
In my city itself you can easily find 10-20 different styles of samosas. Like any other India snacks
samosas are deep fired in oil and makes a big no for health conscious people. So we will try to make our conventional samosa in oven to make it oil free and a little healthier.
Will it be same as deep fry one?
Well!! baked samosa or any baked snack can never replace the texture of deep fried snacks. I am sure the taste will not be compromised. Baked samosa will taste almost the same as oil fried samosa. So I think there is not reason to add this extra oil in our diet when we can get almost the same thing in baked form. Also we will be using wholewheat flour to make a little more healthier.
So, there is the list of ingredients we need for this recipe of baked samosa:
For Dough/ outer covering
Whole Wheat Flour – 2 cups.
Semolina (Sooji) – ½ cup.
Oil – ¼ cup.
Ghee – 1 tablespoon.
Salt – ½ – 1 tsp.
Carom Seeds (Ajwain) – ½ tsp.
To make a filling
Oil – 1 tablespoon
Grated Ginger – 1 tablespoon
Fennel Seeds (Saunf) – 1 teaspoon
Boiled Peas – ¼ cup
Potato (Boiled and Mashed) – 1 cup
Dry Coriander Powder – 1 tsp
Asafoetida (hing) – ¼ tsp
Green chillies chopped – 2
Chaat Masala – ½ tsp
Amchoor Powder – ½ tsp
Salt – ½ tsp
Paneer cubes – ¼ cup
Garam Masala – ½ tsp
Coriander Leaves Chopped – ¼ cup
Steps by step recipe for Baked Samosa in Oven:
Gather all the things required to the counter top. Preheat oven to 180 deg C for 10 minutes.
To make a dough
1- In a bowl, take 2 cups aata, ½ cup sooji,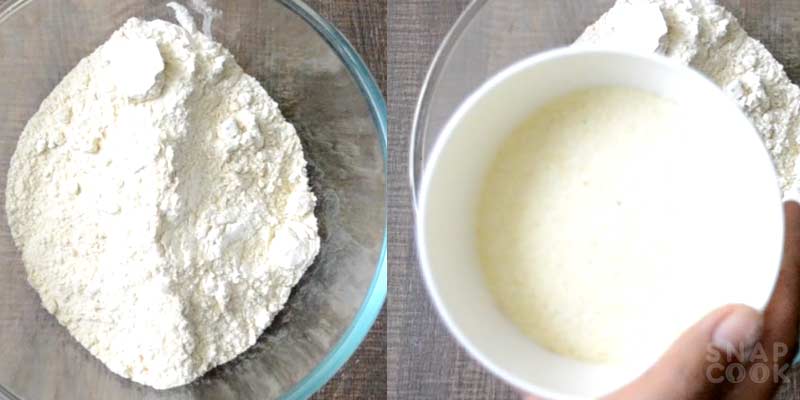 2- Add ¼ cup oil and 1 tbsp melted ghee,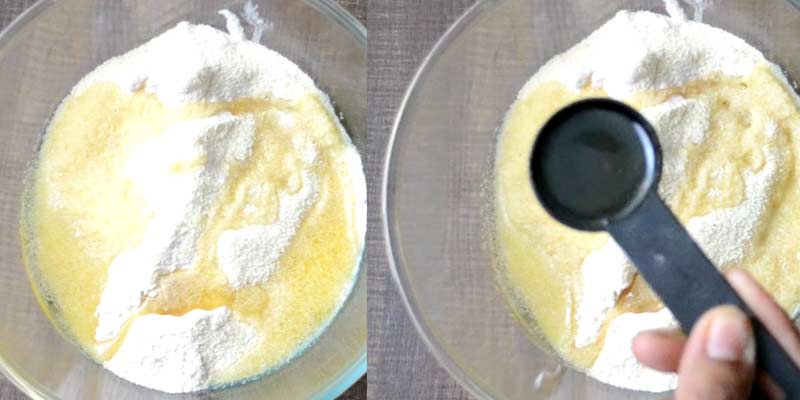 3- Now add 1/2 tsp salt and ½ tsp ajwain.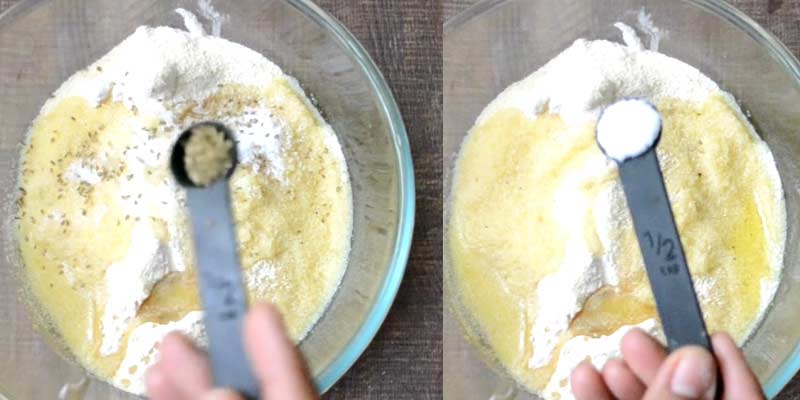 4- Mix them well.  It should looks like breadcrumbs.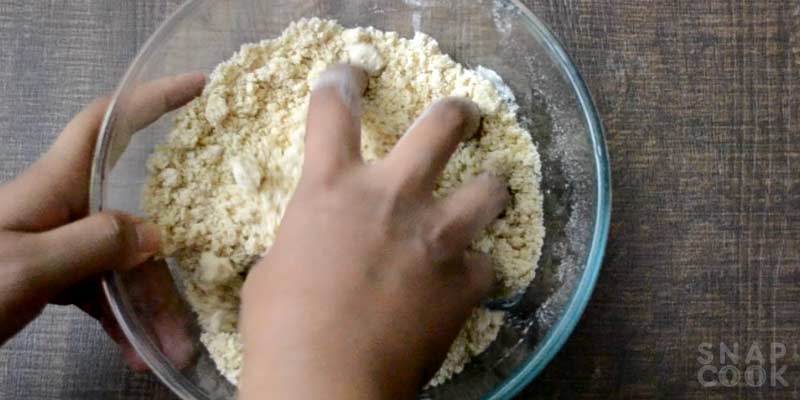 5- Add water gradually to make tight dough. (similar to poori dough)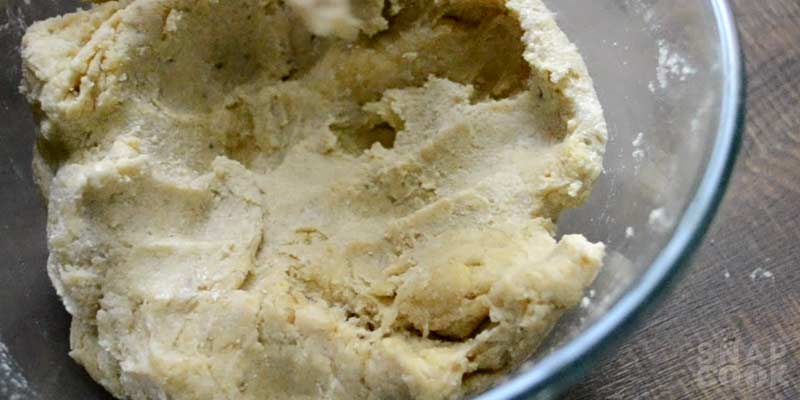 6- Cover it with wet cloth and keep aside to rest.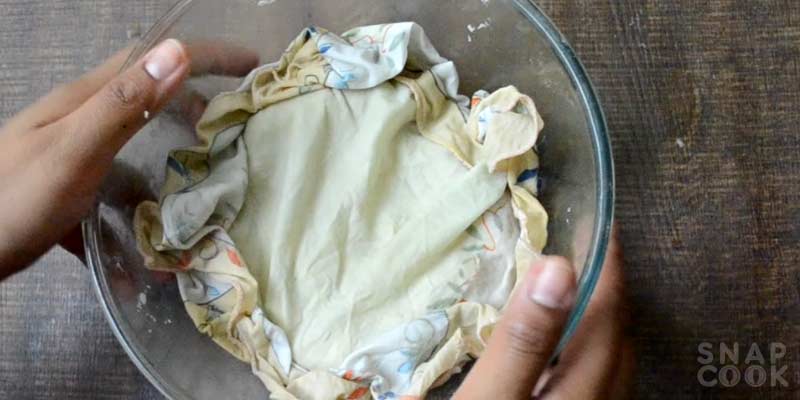 To make a filling
1- In a kadai, heat 1 tbsp oil.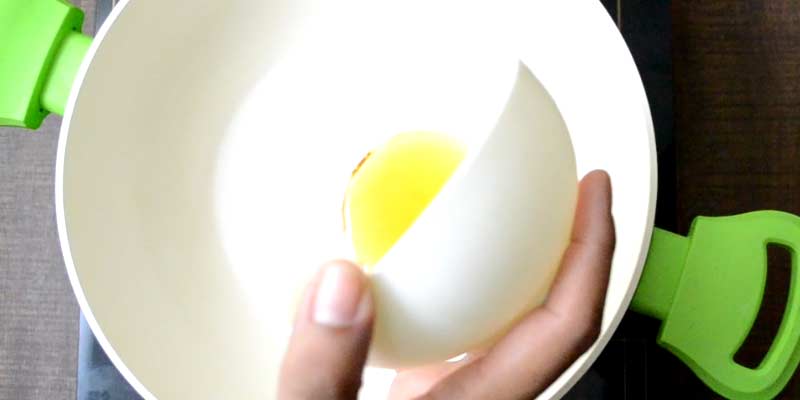 2- Add 1 tbsp grated ginger, 1 tsp saunf. Saute it for few seconds.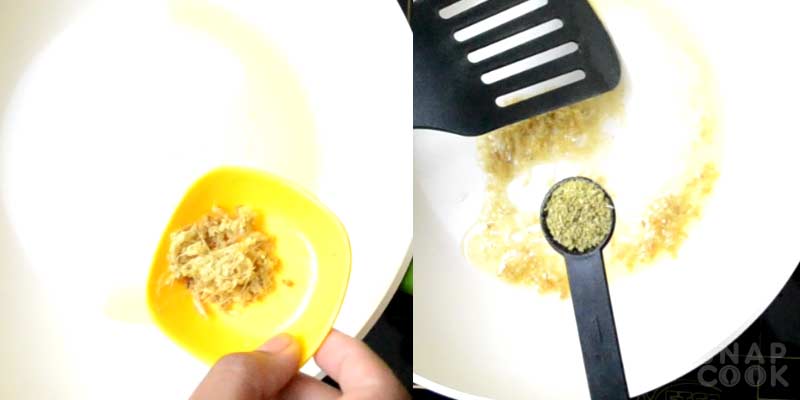 3- Add ¼ cup boiled peas, 1 cup boiled and mashed potatoes.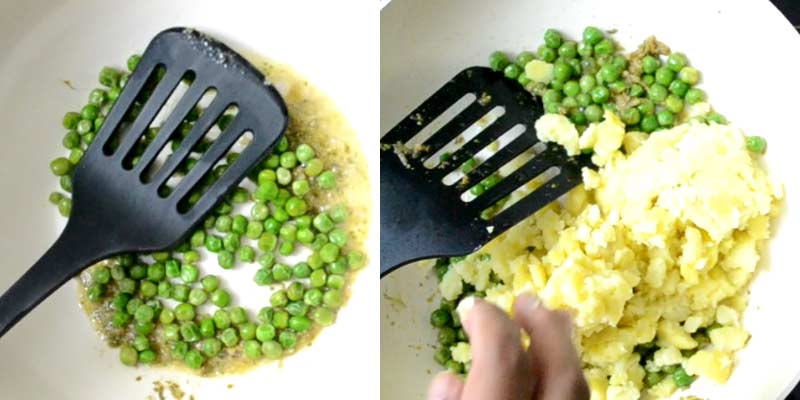 4- Add 1 tsp coriander powder and ¼ tsp hing.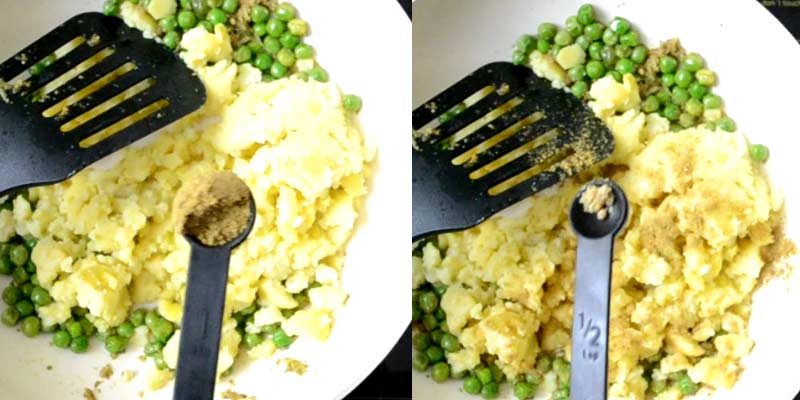 5- Add green chillies and ½ tsp chaat masala.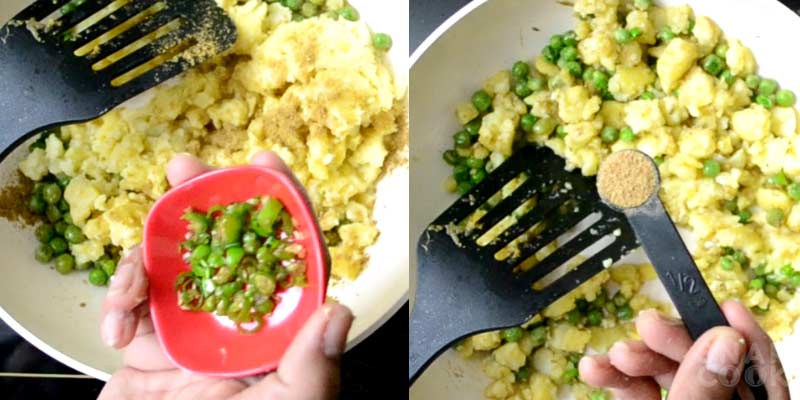 6- Add ½ tsp amchoor and salt to taste and Mix well.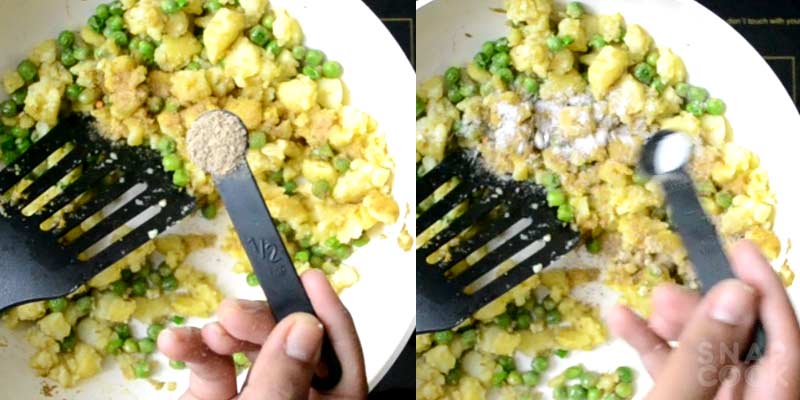 7- Add ¼ cup paneer cubes and ½ tsp garam masala powder.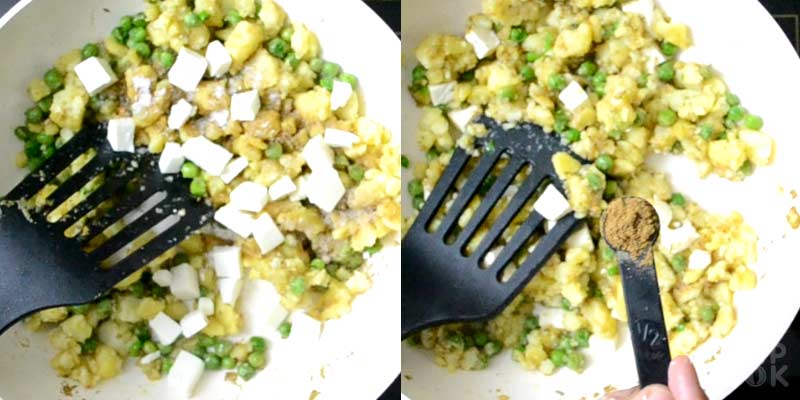 8- Add ¼ cup chopped coriander leaves. Mix all the ingredients well. Keep aside to cool.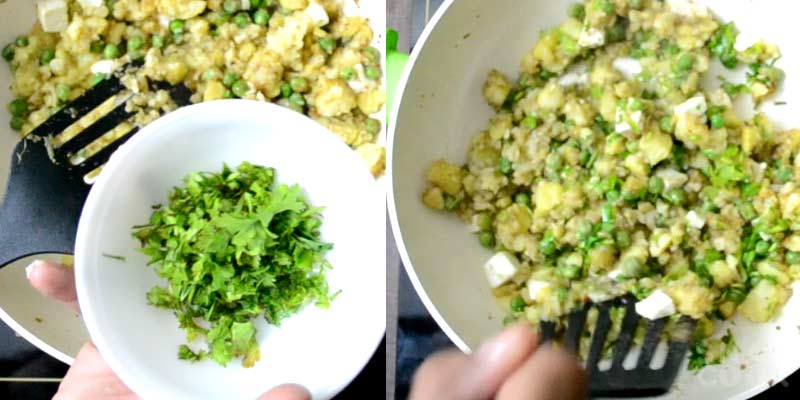 Making Samosa Recipe
1- Knead the dough again and make it smooth.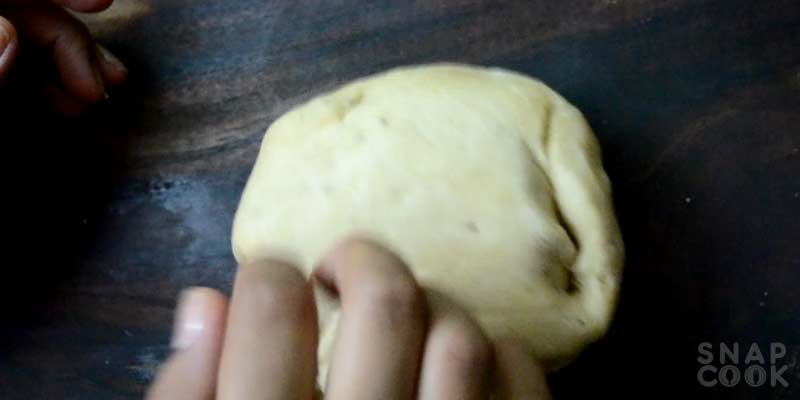 3- Take a small portion of dough and make it small ball and roll out in small puri.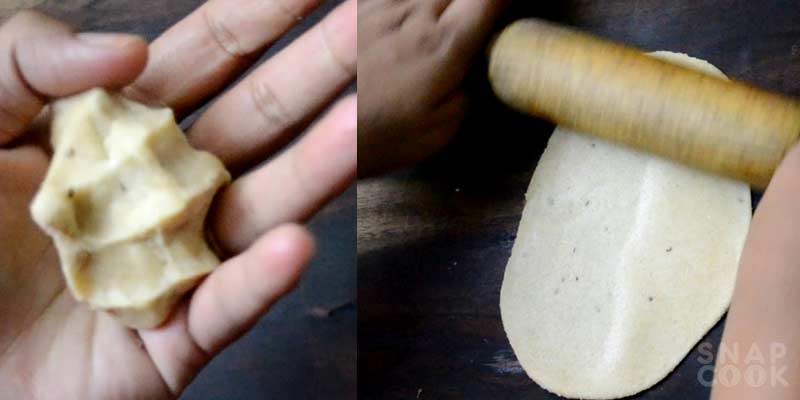 4- Use samosa mold to give samosa shape.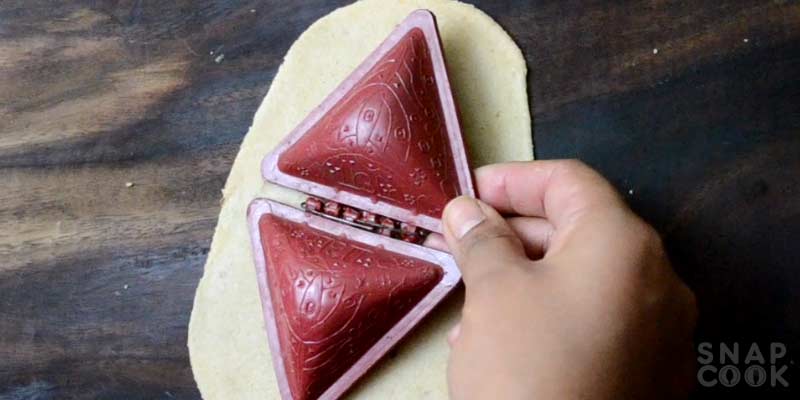 5- Apply water on sides for better seal.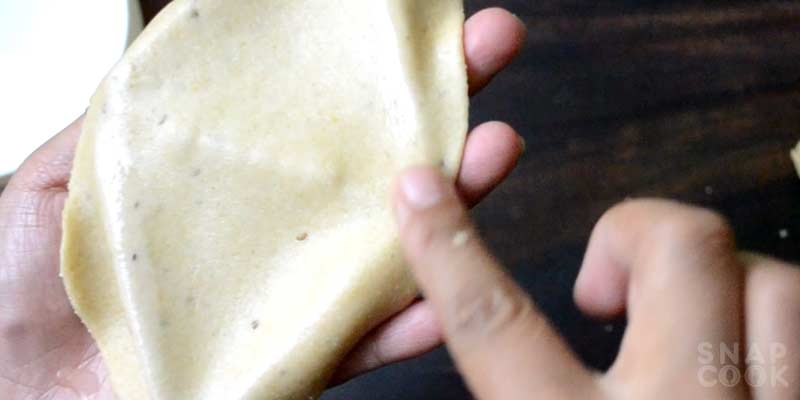 6- Place a portion of stuffing in the center and press uniformly around the edges. Seal the sides.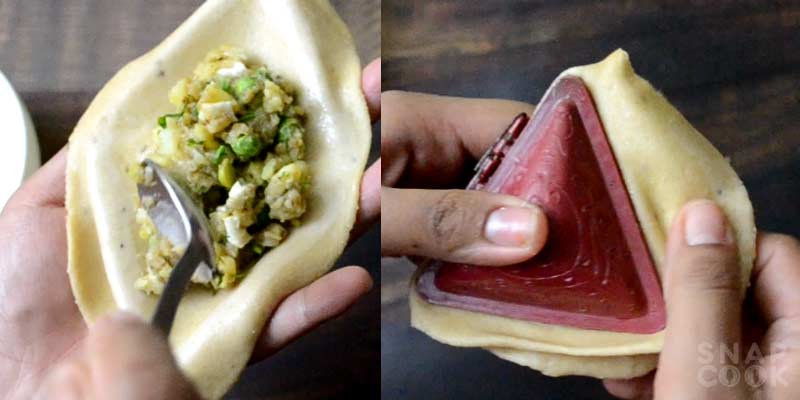 7- Grease with oil and Arrange samosas on baking tray.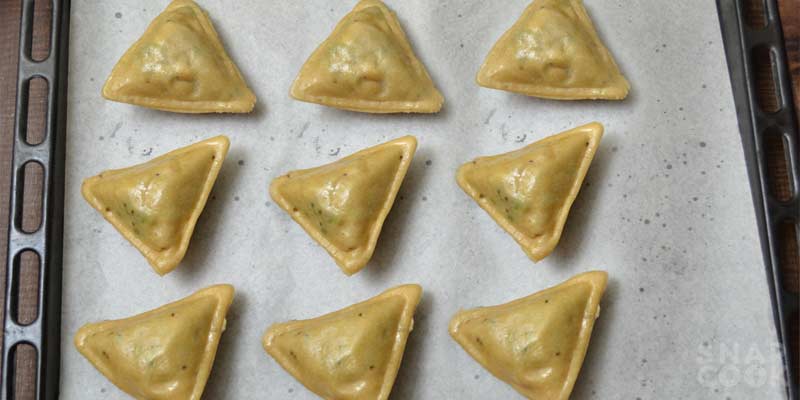 8- Preheat the oven at 180 deg C for 10 minutes and bake the samosas at 180 deg C for 20 minutes.
Our Baked Samosas are now ready, Serve hot with chutney or tea.